Africa East Field DS and Spouses Leadership Conference
 In mid-April, a District Superintendent (DS) and Spouses Leadership Conference was held in Nairobi, Kenya, with sixteen DS's attending from the Africa East Field, led by the Field Strategy Coordinator (FSC), Rev Stanley Ushe. There were also experienced facilitators from across the Africa Region who were there to help train on topics such as finances, conflict resolution, pastoral relations, church growth and the position of the superintendent.
This conference was very practical for the DS's as they were reminded about the role of record-keeping, casting a vision, growing a district spiritually and numerically and giving toward WEF, district budgets and our educational institutions. The education of local churches and local leaders was also emphasised during the training sessions.
District leaders were encouraged to empower their various district committees in fulfilling their responsibilities through planning. There was great emphasis placed on the need for planning and preparation for events and the administrative running of the districts as this is key to the function and the structure of the district. With effective district boards, there will be a healthy district.
Additionally, Rev Grace Ushe met with the DS's wives to get to know them, encourage them and help them in their role as a partner in ministry. She used this opportunity to also share with them about her own experiences as both a pastor's wife and a DS's wife.
The conference ended on a high note with a closing message by Rev Solomon Ndlovu, the FSC for the Africa South Field who was also one of the facilitators for the conference. Rev Stanley Ushe led the group in holy communion to close-out this educational and informative time together.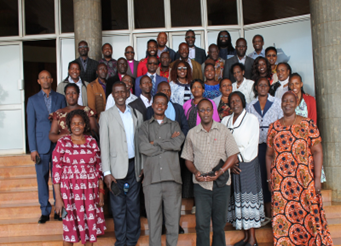 AEF DS's, their wives, facilitators and AEF Field Staff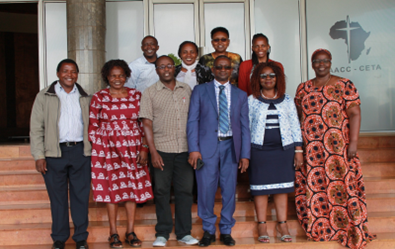 Revs Stanley and Grace Ushe and Africa East Field office staff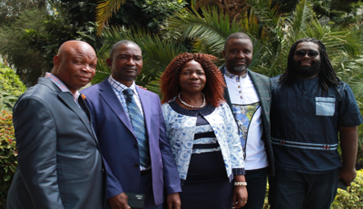 Facilitators of the Conference L-R: Rev Solomon Ndlovu (FSC Africa South Field), Revs Stanley and Grace Ushe (FSC AEF), Rev Adimirado Chaguala (Administrative Assistant to the RD) and Brother Carlos Gordon (Regional Finance Coordinator). Facilitator not pictured: Dr Hermann Mvula and Mrs Bertha Mvula.